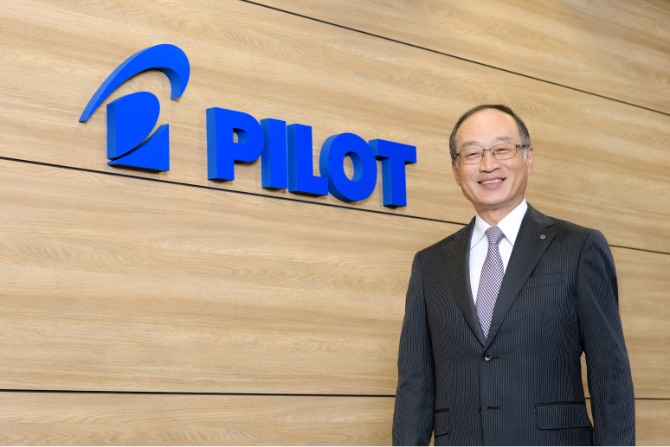 PILOT was founded in 1918, long before Japan emerged as the industrial power we know today. The Company began by producing and selling Japan's first domestically made fountain pens, driven by the aspiration of our founder--who was a seafarer--to create products that the country would be proud to take to the rest of the world.
For over a century, PILOT has continued to play a role in the culture of writing. Today, the Company, as an integrated manufacturer, sells a full range of ballpoint pens, mechanical pencils, and other writing instruments in over 190 countries and regions.
The act of writing is deeply rooted in human thought, creativity, and cultural pursuits. By developing innovative writing instruments, such as the Dr. Grip and Frixion series of pens, PILOT has supported the act of writing for people of all generations, while helping them express their thoughts and creativity.
In recent years, however, the market for writing instruments has been shrinking in developed countries like Japan due to the declining birthrate. Moreover, the global push for digitization is having a major impact on the market, leading to changes in people's lifestyles and the ways they think, work, and learn.
Given those circumstances, we have continued to develop products with a clear focus on customers, while always considering how writing remains valuable in a digital society. Our goal is to enrichen people's lives by creating opportunities for them to directly experience the joy of writing with our products.
Looking ahead, with the goal of offering the highest level of satisfaction to our customers, we will continue drawing on the technologies and craftsmanship--refined by the Company since our founding--to develop and integrate innovative new ideas into our products.
Shu Itoh
President & Representative Director