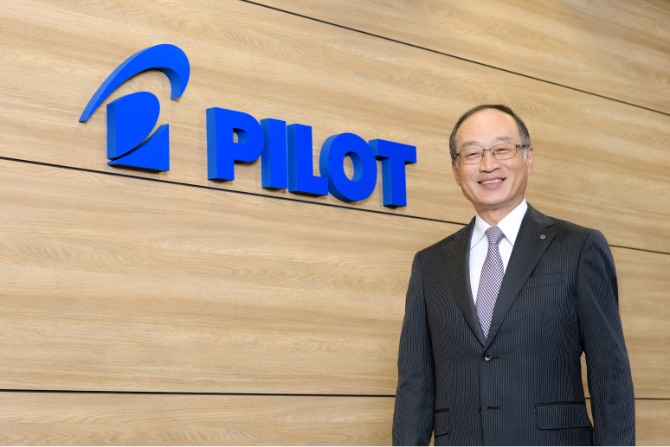 PILOT was founded in 1918, long before Japan emerged as the industrial power we know today. The Company began by producing and selling Japan's first domestically made fountain pens, driven by the aspiration of our founder, who was a seafarer, to create products that the country would be proud to take to the rest of the world.
For over a century, PILOT has continued to play a role in the culture of writing. Today, the Company, as an integrated manufacturer, sells a full range of ballpoint pens, mechanical pencils, and other writing instruments in over 190 countries and regions, and has grown to become the world's best-selling brand of writing instruments.

The act of writing is deeply rooted in civilization; it is a way of recording history and expressing thought and creativity. PILOT has helped people of all generations express their thoughts and creative ideas with our innovative writing instruments, including the Capless, Dr. Grip, and Frixion series of pens. Using the varied technologies developed for making writing instruments, PILOT has also been producing toys, industrial materials, and other useful items that benefit people in many ways.

In recent years, however, the market for writing instruments has been shrinking due to the declining birthrate in Japan and other developed countries. Moreover, the global push for digitization is having a major impact on the market, leading to changes in people's lifestyles and the ways they think, work, and learn. To respond effectively to these shifts in the market, we recently reaffirmed the Group's raison d'être and management's unwavering commitment by defining the PILOT's purpose: Our Creations Inspire Creativity.
Looking ahead, we will share our purpose with the Group's employees and other stakeholders around the world, while working to improve products and services. Aiming for the PILOT Group's sustainable growth, we also help to resolve environmental and societal issues that will enrichen people's everyday lives. In these ways, PILOT and all the Group companies will continue to evolve and integrate new ideas into our products as we move forward.
Shu Itoh
President & Representative Director