Chapter1
to 1918
Creation of Gold Fountain Pen Nib Made Entirely in Japan
From Beginnings aboard Ship to Creation of Gold Fountain Pen Nibs Made Entirely in Japan Against a backdrop of ruthless competition as Japanese manufacturers attempted to create a fountain pen, it was the two founders of what is now the PILOT Corporation, who overcame the numerous technological difficulties that stood in their way. They succeeded in developing a fountain pen that had been made entirely in Japan and that the world was proud to use, establishing Namiki Manufacturing, the forerunner of PILOT, to become industry pioneers.
The Story of PILOT's Establishment
1909
Ryosuke Namiki obtains patent for Namiki Ruling Pen (This ruling pen, a writing instrument used for drawing and cartography, is designed to store ink in the pen itself) Manufacture and sales of ruling pens commence
1916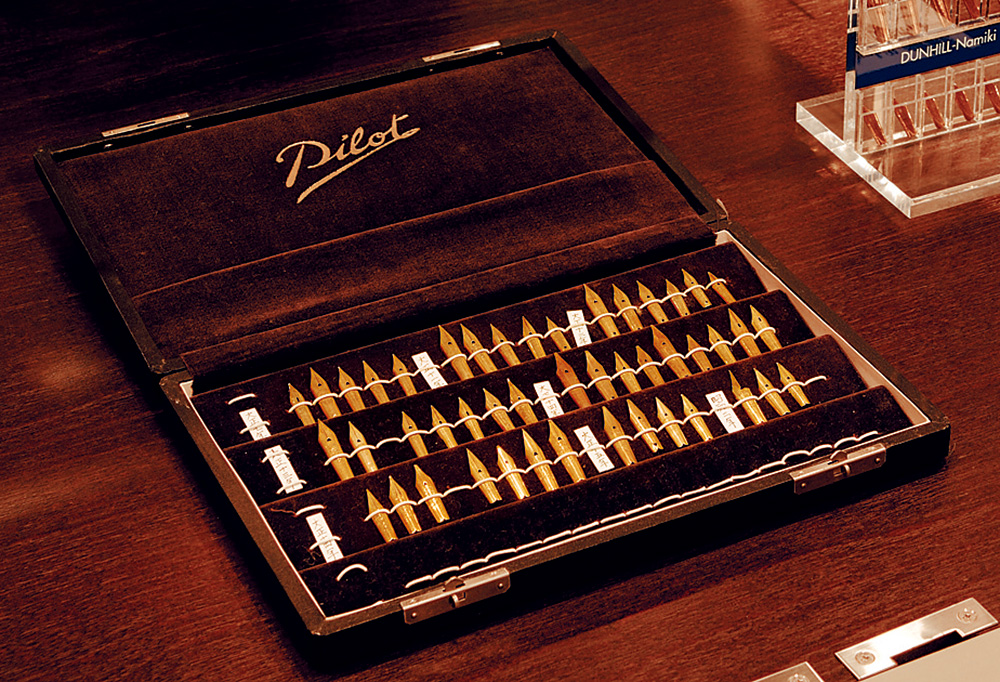 Namiki completes first 14-carat gold fountain pen nib made entirely in Japan
Chapter2
1918–1930s
World-Renowned Maki-E Fountain Pens
Early in the Showa era (1926–1989), the Pilot maki-e (decorated lacquer) fountain pen, which was decorated using Japanese traditional lacquer craftsmanship on its shaft, attracted attention in many countries around the world due to its practicality and artistic beauty. In 1930, a contract was signed with Alfred Dunhill, Ltd., which gave rise to the Dunhill-Namiki fountain pen. With this, the endorsement of the maki-e fountain pen was realized in both name and reality and led to its dominance.
1918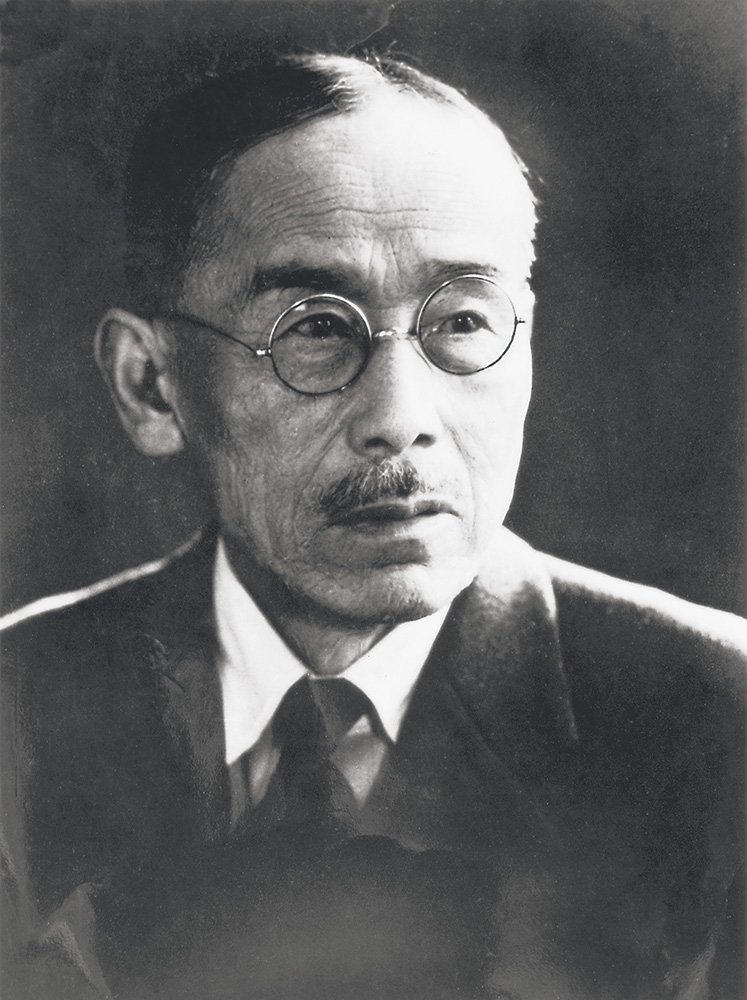 With the aid of Masao Wada, Namiki forms Namiki Manufacturing Co., Ltd. Manufacture and sales of fountain pens commence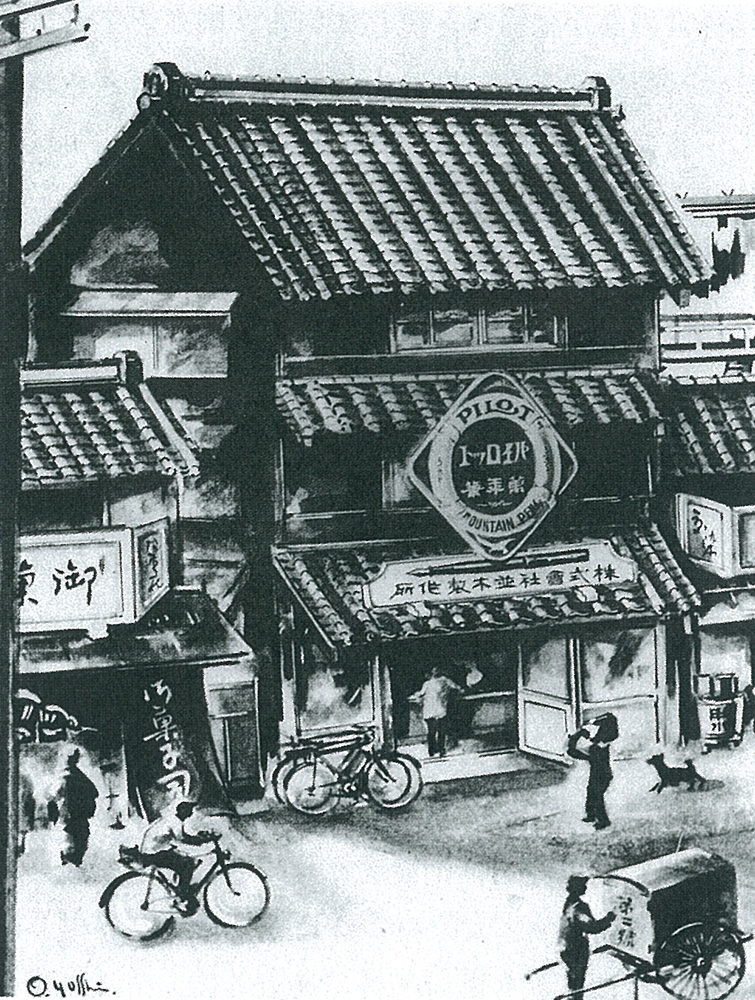 Manufacture and sales of first fountain pen made entirely in Japan commence
1925

Develops LACCANAITE lacquering method that prevents deterioration of fountain pen core materials and makes it possible to manufacture world-renowned, distinctly Japanese maki-e fountain pens
1926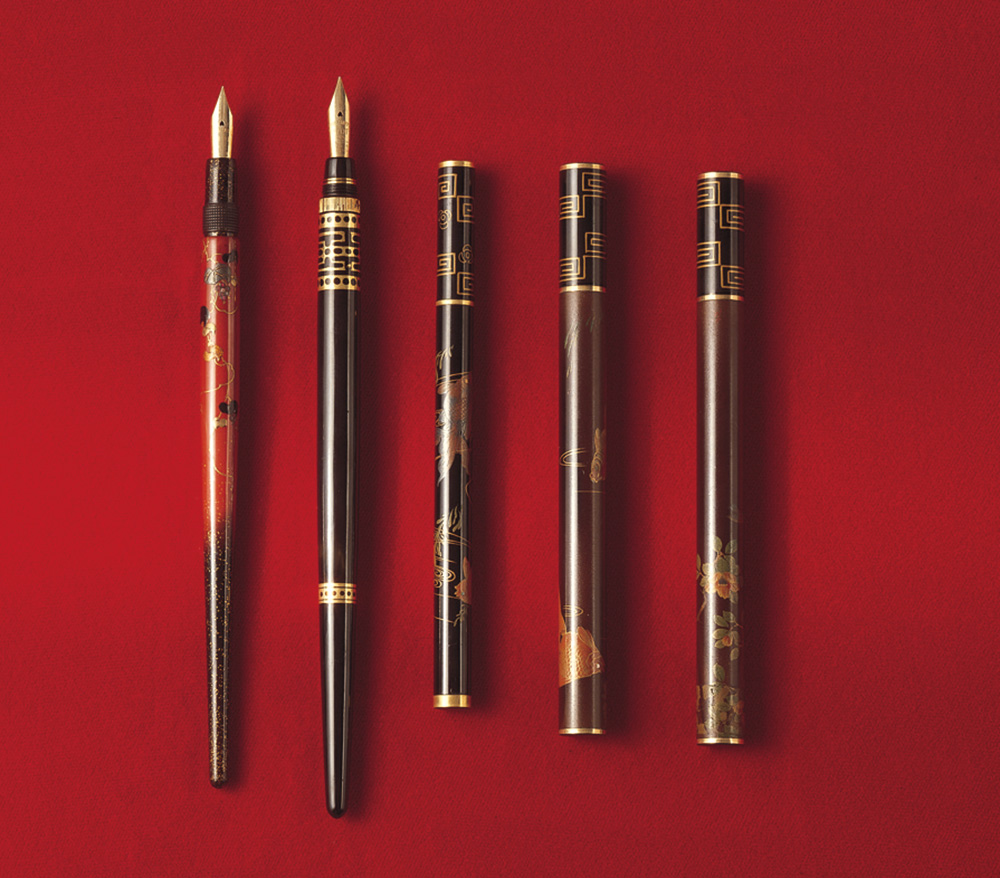 Namiki Manufacturing opens branches and sales offices in New York, London, Shanghai and Singapore
Commences sales of taka-maki-e (raised decorated lacquer) fountain pens, exports them when expanding into European and U.S. markets
1927

Namiki Manufacturing starts manufacture and sale of mechanical pencils
1930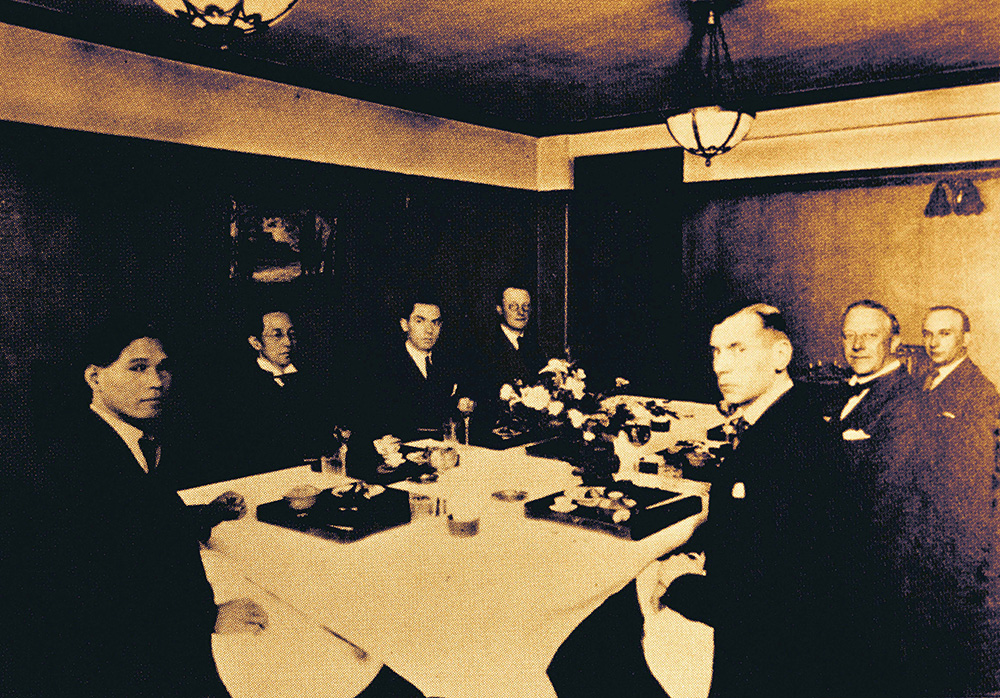 Enters into distributor contract with Alfred Dunhill, Ltd. for sales in Europe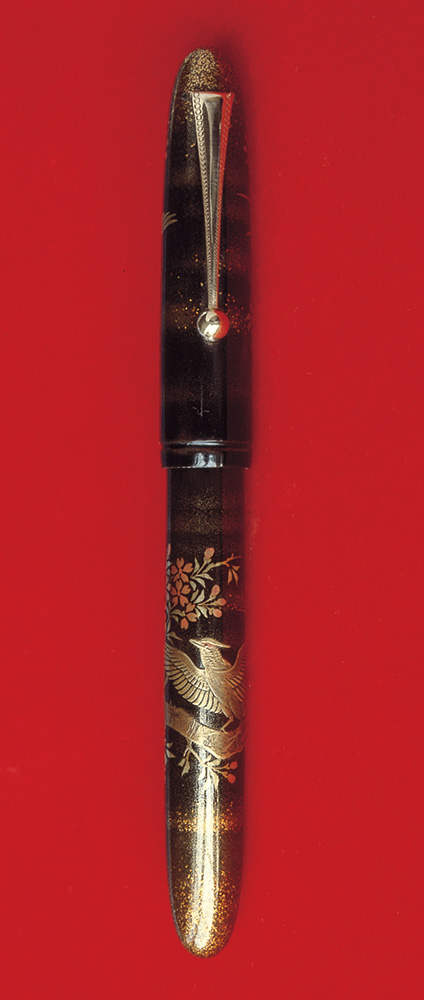 Dunhill-Namiki fountain pen launched in Europe
1938

Namiki Manufacturing Co., Ltd. changes name to The Pilot Pen Co., Ltd.
Chapter3
1940s to 1960s
Progress towards Becoming Comprehensive Writing Instrument Manufacturer
From Fountain Pen Manufacturer to Comprehensive Manufacturer of Writing Instruments Entering a period of high growth, the diversification of writing instruments in Japan progressed. The sales channels of a variety of writing instruments—such as ballpoint pens, felt pens and mechanical pencils, all imbued with Pilot Pen's signature superior quality and performance—continued to spread out from Japan and across the whole world.
1948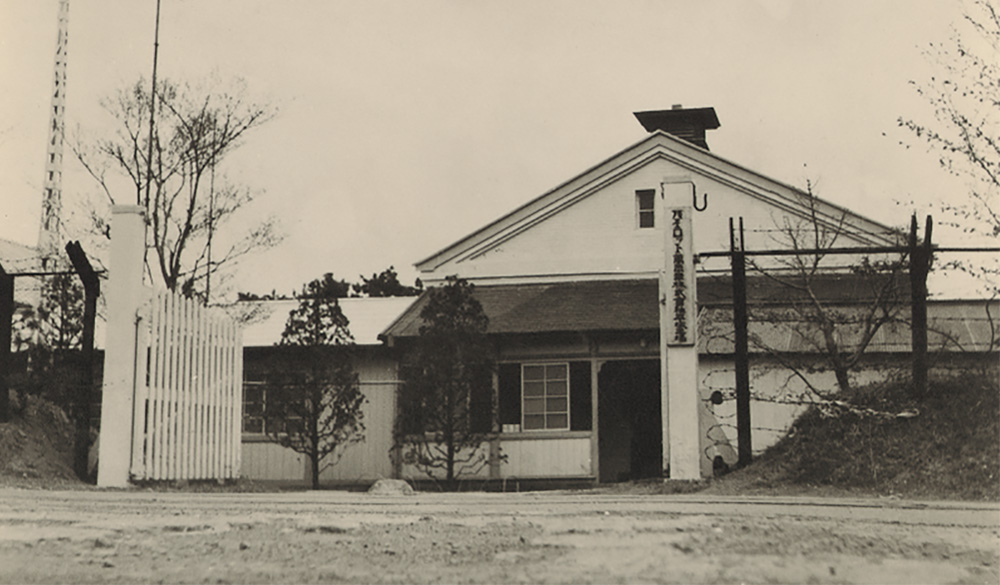 Pilot Pen opens its Hiratsuka Plant on former Naval Explosive Ammunition Storage site
Commences sales of stationery
1950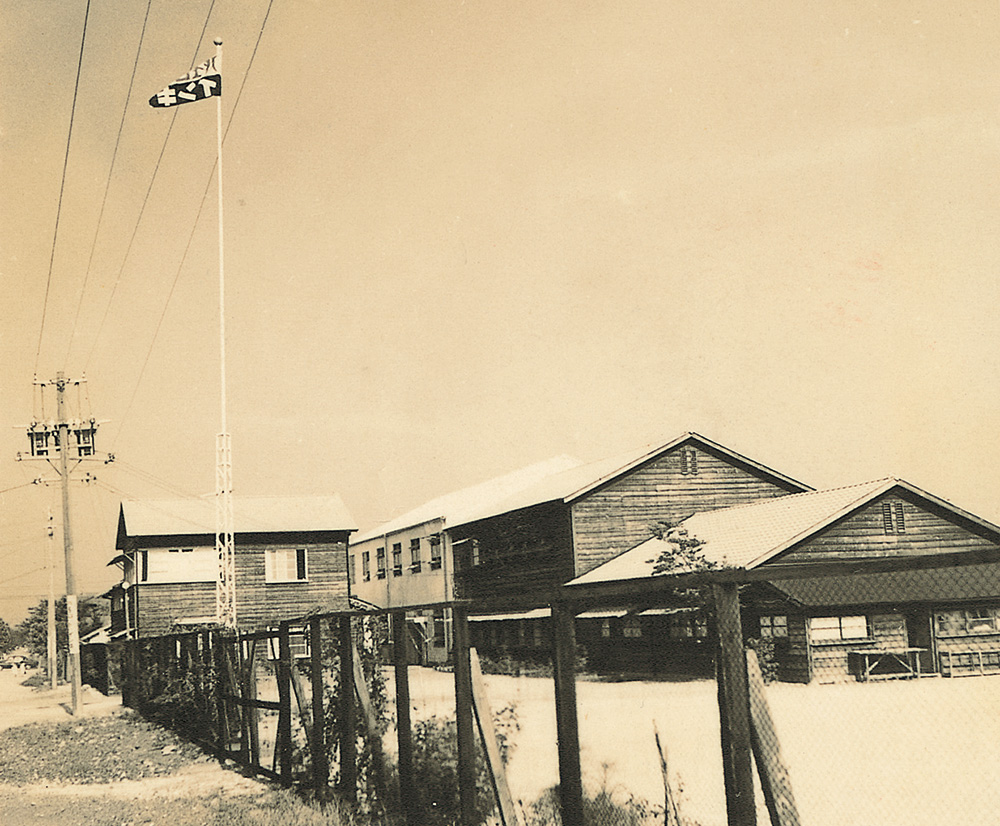 Establishes The Pilot Ink Co., Ltd. (formerly Nagoya Ink Plant)
1954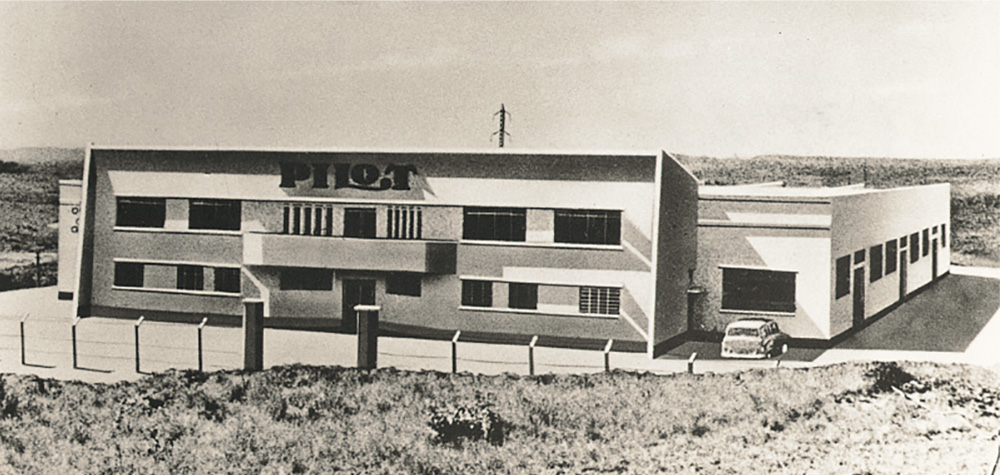 Establishes manufacturing and sales company, Pilot Pen Do Brasil S/A., in Brazil
1955

Pilot Pen launches the Pilot Super, the star of the stationery industry, which gains a solid following at home and abroad for its delicate writing feel and revolutionary desig
1959
Pilot Ink starts production of oil-based ink markers
1960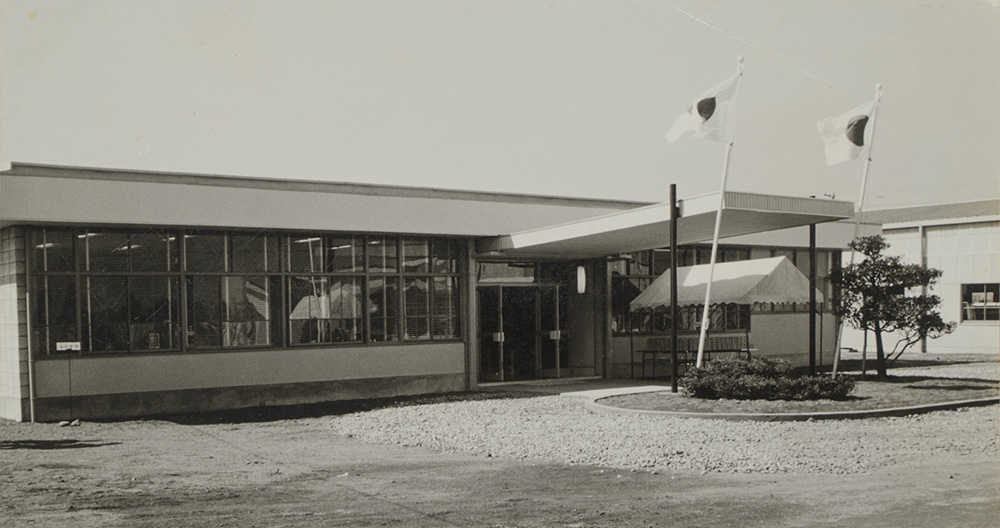 Jan. Pilot Pen establishes Mizuho Kiko Co., Ltd. for manufacture of mechanical pencils and other products
Oct. Changes same company's name to The Pilot Kiko Co., Ltd.
1961

Drawing on technologies used in its luxury fountain pens, Pilot Pen commences manufacture and sales of premium ballpoint pens
1962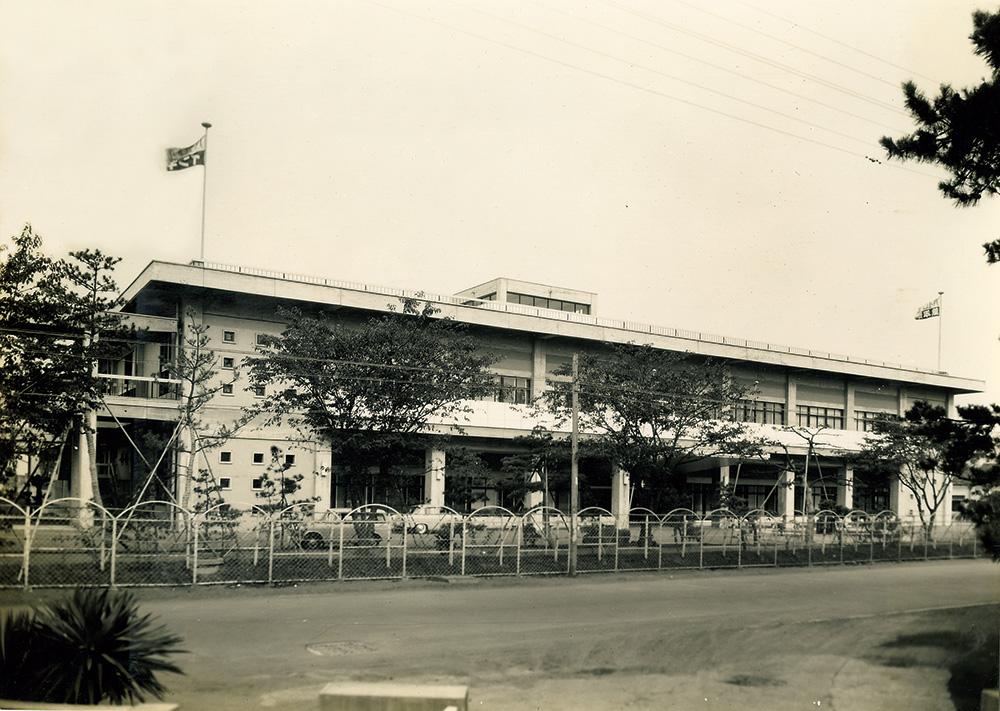 Construction of Hiratsuka General Plant completed
1963

Pilot Pen launches Capless, world's first retractable fountain pen
(In 1964, wins Most Recommended Product Award at International Gift Fair held in Paris)
1964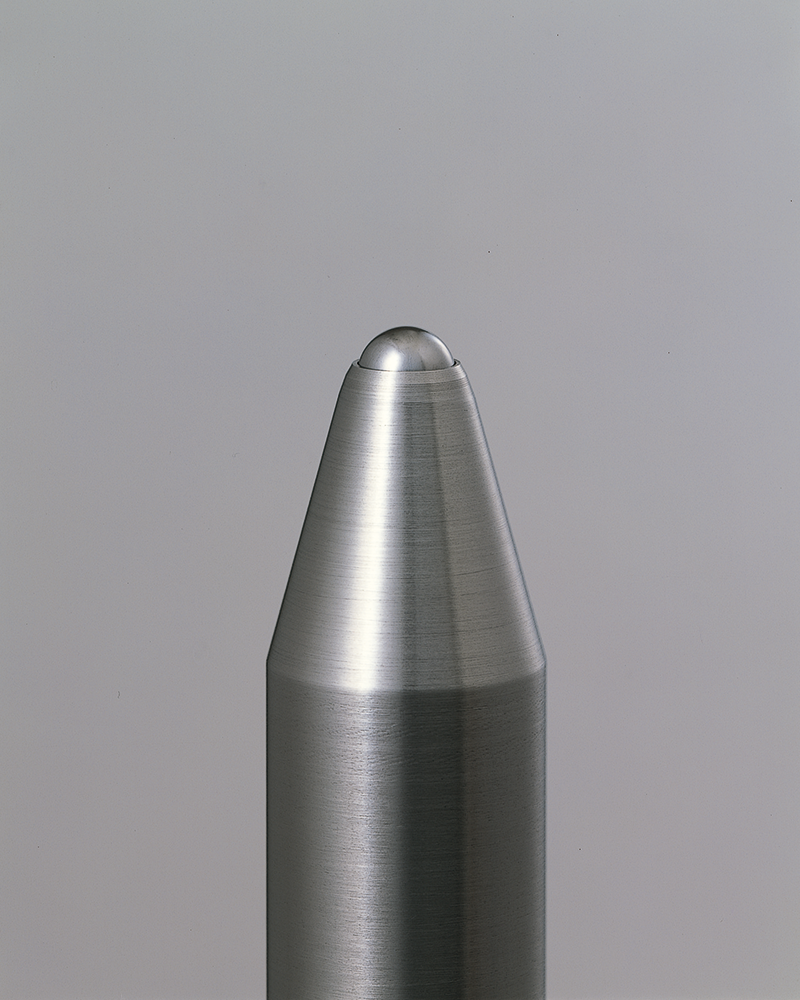 Pilot Pen commences manufacture of stainless steel-tip ballpoint pens with outstanding wear resistance and expands market share
By carbon paper technology transfer approved by Ministry of Posts and Telecommunications, Pilot Kiko commences manufacture and sale of printer ribbons that will become computer industry mainstay
1965

Utilizing stainless steel tips, Pilot Pen succeeds in commercializing world's first 0.5 mm ultra-fine ballpoint pen
1966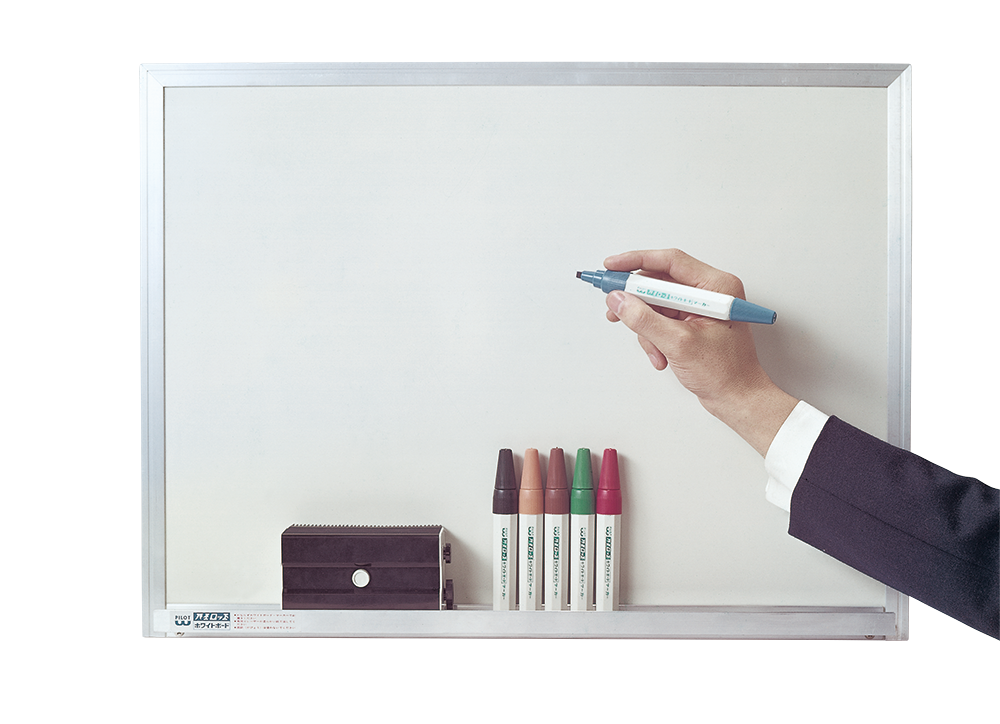 Pilot Pen commences manufacture and sales of whiteboards and whiteboard markers, Japan's first writing system to replace blackboards
1968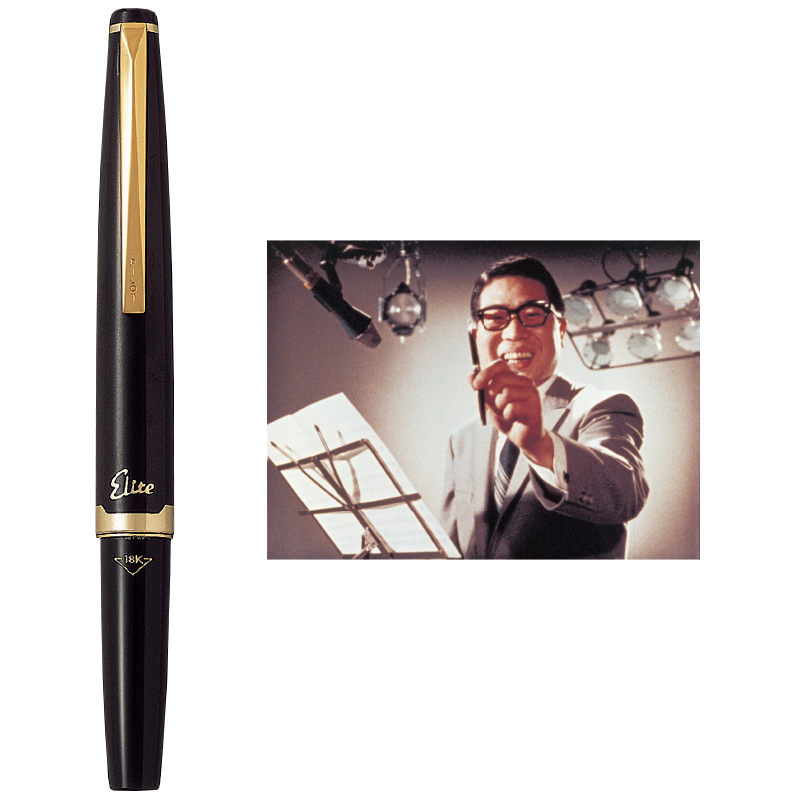 Launches Elite S short fountain pen that embodies a range of Pilot Pen technologies (gains fame in 1969 through Happa Fumifumi commercial featuring TV personality Kyosen Ohashi)

Launches Super Ballpen pencil-type ballpoint pens
1969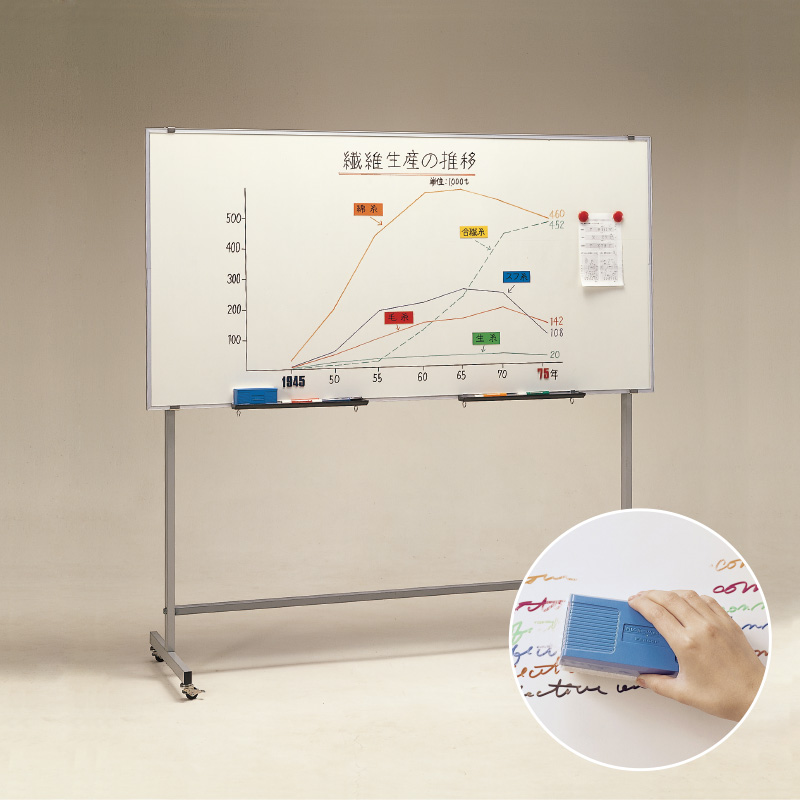 Commences manufacture and sales of new whiteboards, succeeds in developing new business in educational supplies.
Chapter4
1970s to present day
Development of Original Hit Products towards100th Anniversary
As the personal market expanded from the 1980s onward, the production system at each factory was strengthened to keep pace with market demand. At the same time, the technological prowess and developmental capabilities cultivated over PILOT's long history has continued to flourish in the form of a succession of original new Pilot writing instruments.
1971

Pilot Pen launches Custom series of fountain pens designed for contemporary Japanese users to write Japanese text
1972
Commences manufacture and sales of precious metal and jewelry products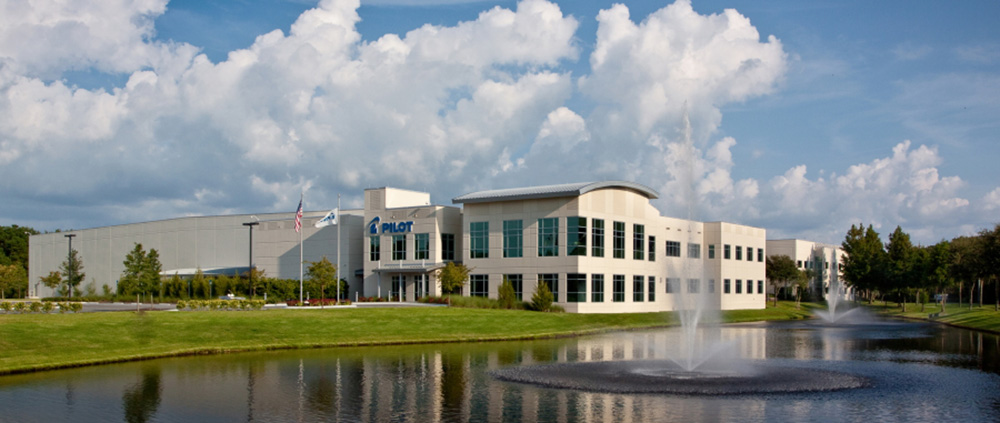 Establishes Pilot Corporation of America as manufacturing and sales company in United States
1975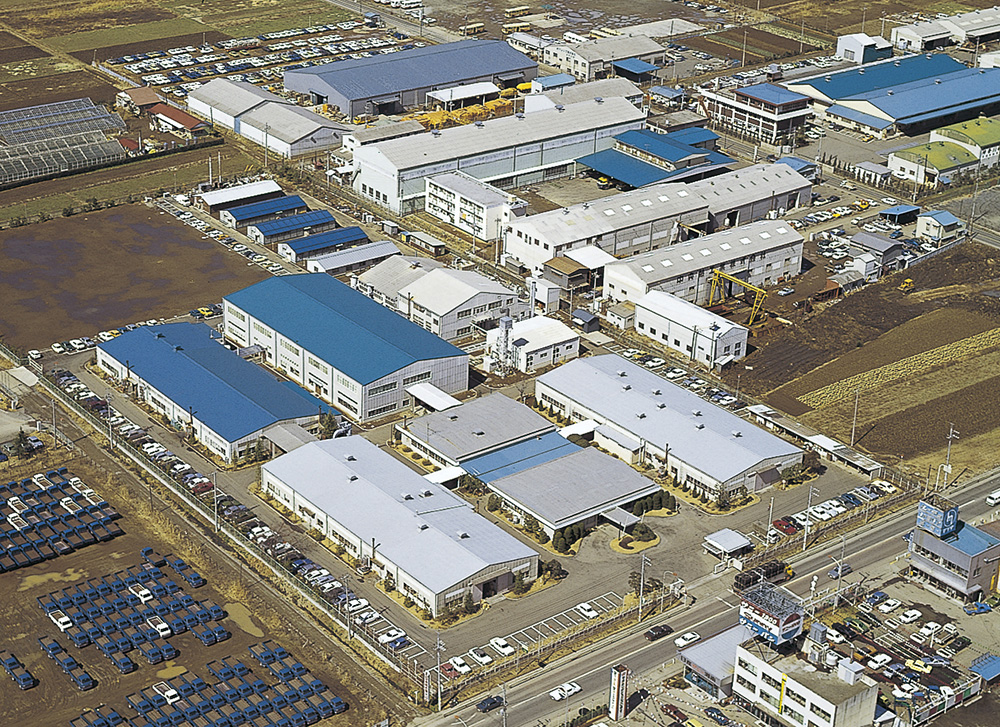 Establishes The Pilot Precision Co., Ltd. (by changing name from The Pilot Kiko Co., Ltd.)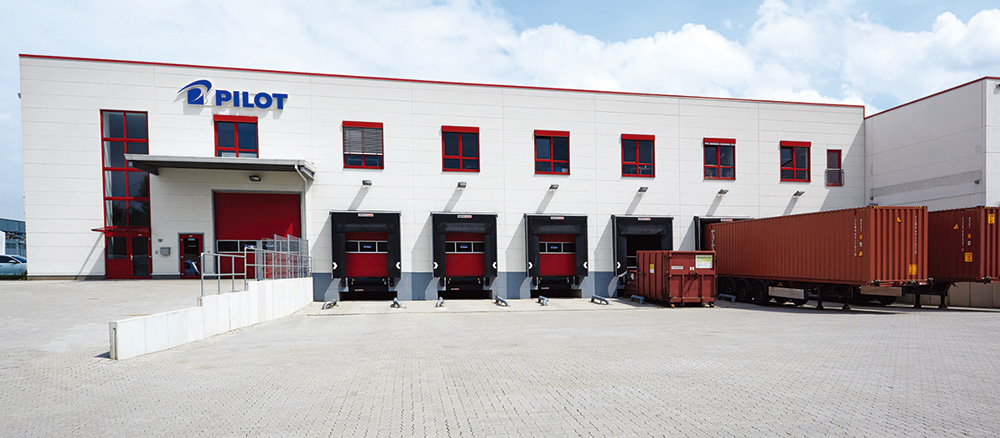 Establishes The Pilot Pen (Europe) GmbH in Germany (name changed to Pilot Pen [Deutschland] GmbH in 2004)
1976

Pilot Pen commences sales of water-based rollerball pens that are lightweight and writes precise, solid line
1977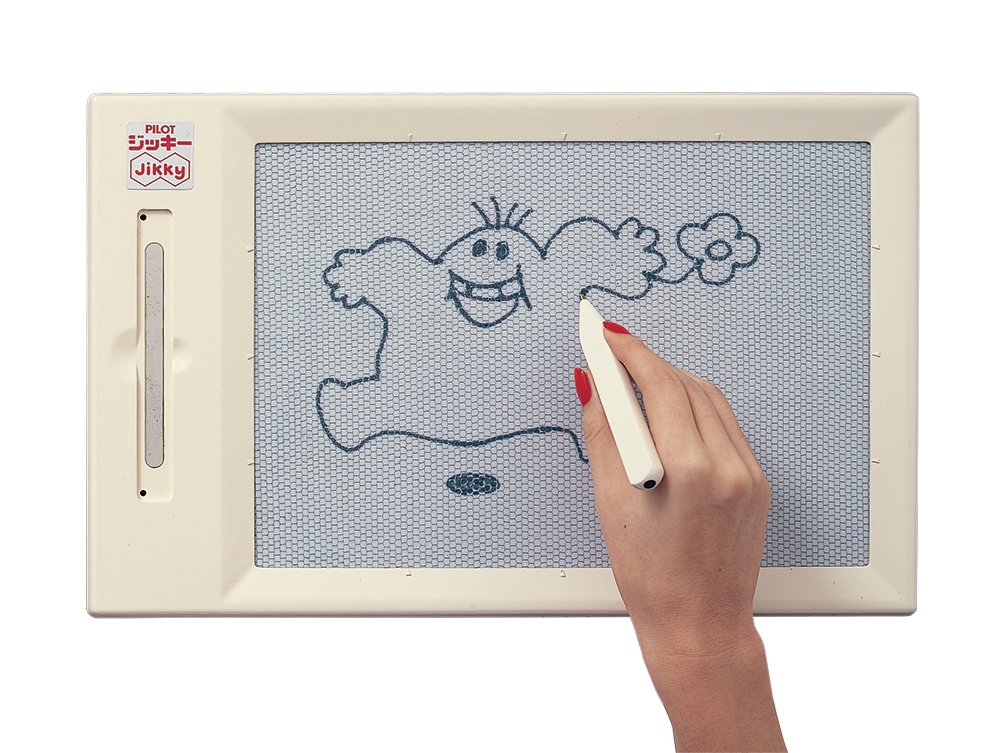 Pilot Pen develops magnetic panel writing system

Launches world's first multifunctional writing instrument that combines black and red ballpoint pens and mechanical pencil in one body
1978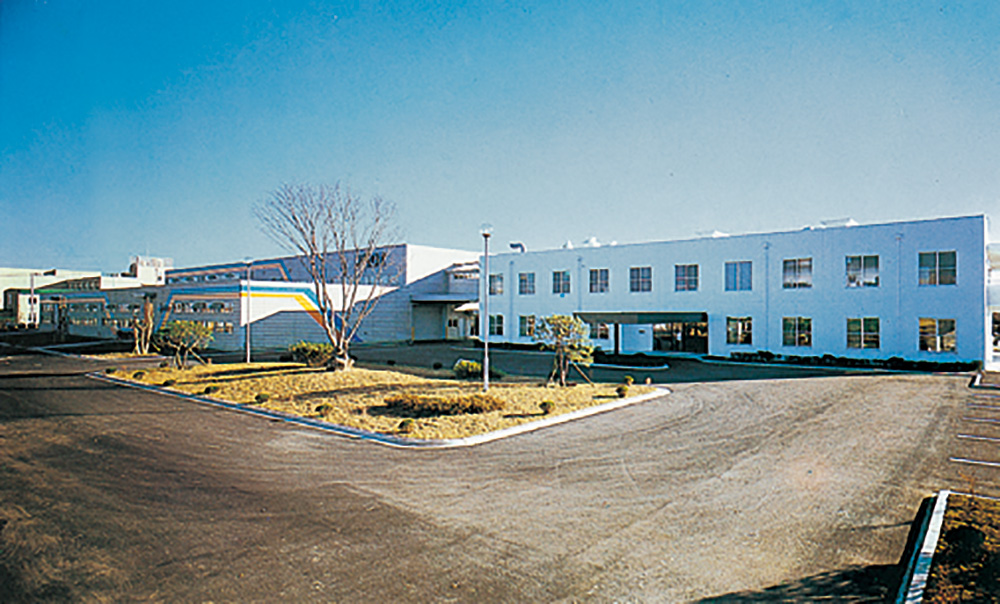 Opens Isesaki Plant, having relocated from former Tokyo Plant (in Higashi-Sakashita, Itabashi Ward, Tokyo)

Pilot Pen launches FureFure (The Shaker) mechanical pencil that just needs shake to extend the lead
1979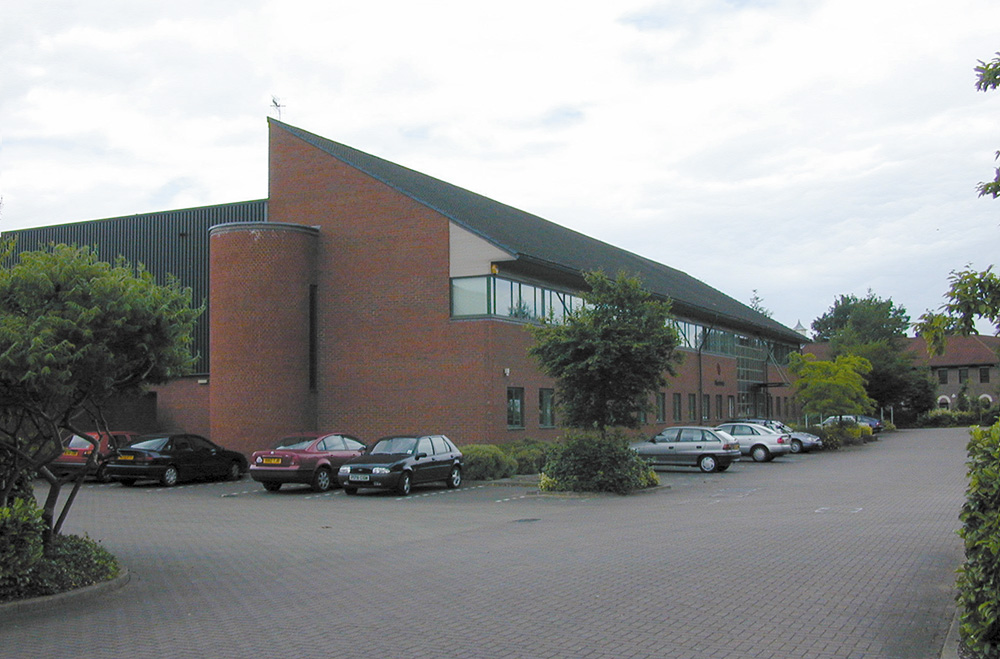 Establishes The Pilot Pen Company (U.K.) Ltd.
1980

Pilot Pen launches Hi-Tecpoint water-based ink rollerball pen with stainless steel tip
1984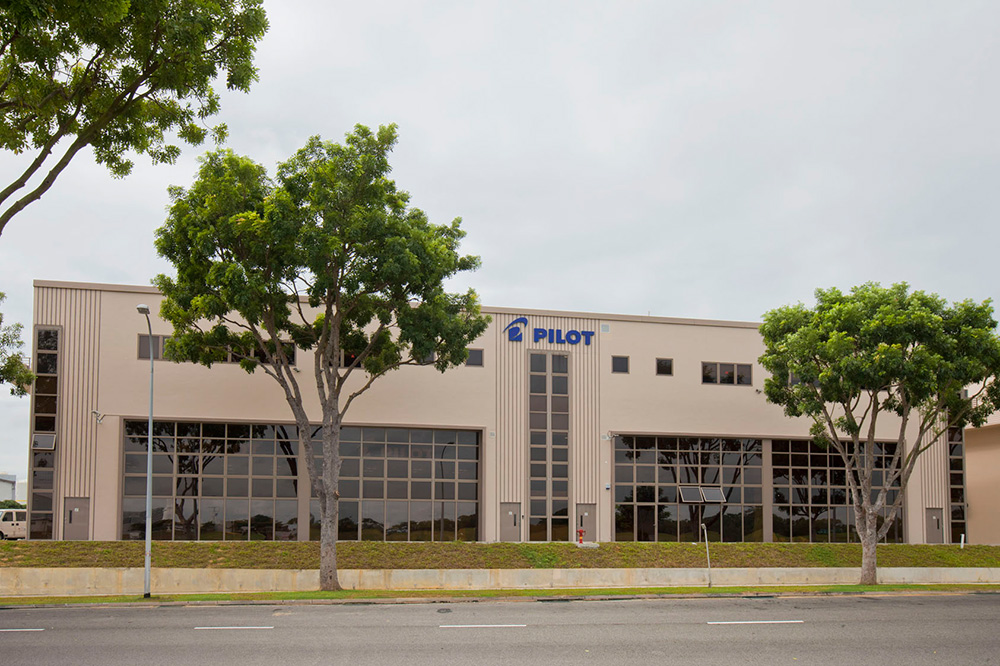 Establishes Pilot Pen (S) Pte Ltd in Singapore
Establishes Pilot Pen Co., (Hong Kong) Ltd.
1987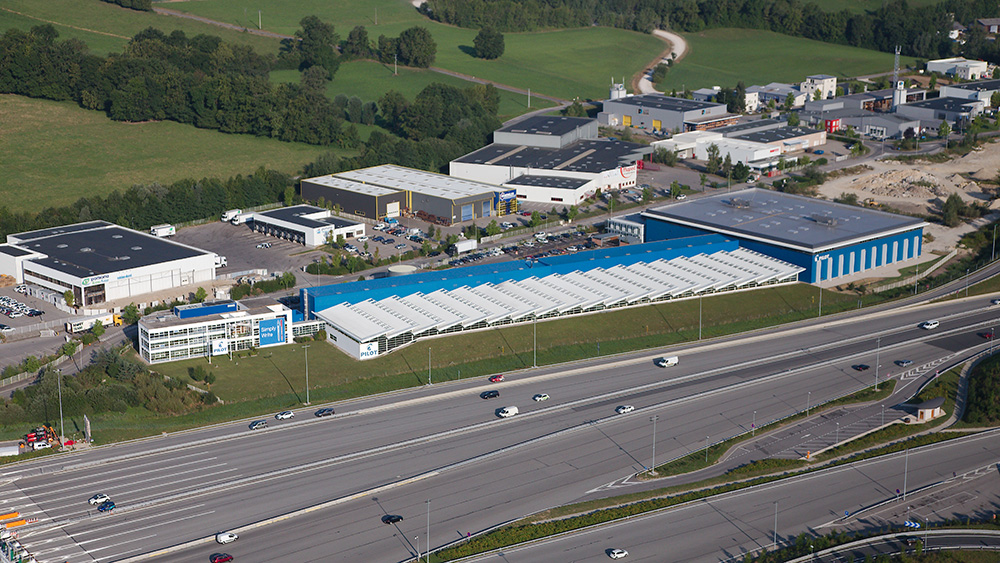 Establishes Pilot Pen (France) S.A. (name changed to Pilot Corporation of Europe S.A. in 2001)
1989
Pilot changes company name from The Pilot Pen Co., Ltd. to PILOT Corporation
1991

PILOT launches Dr. Grip oil-based ink ballpoint pen designed to reduce neck, shoulder and arm fatigue
1993

Commences manufacture and sales of gel ink rollerball pens
Establishes Pilot Pen (Taiwan) Co., Ltd.
1994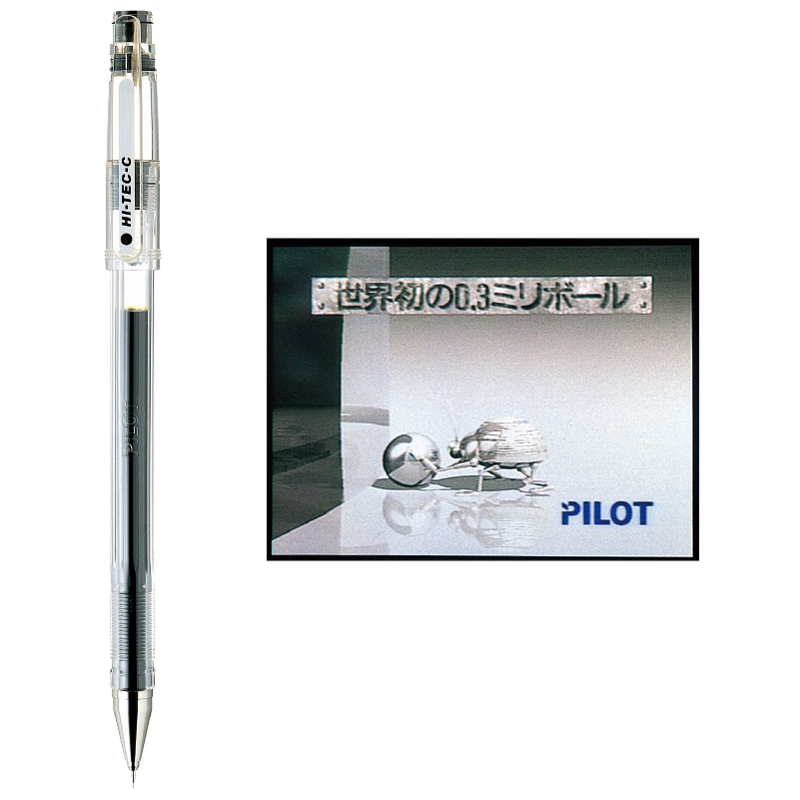 Commences manufacture and sales of Hi-Tec-C 0.3 mm micro fine rollerball pens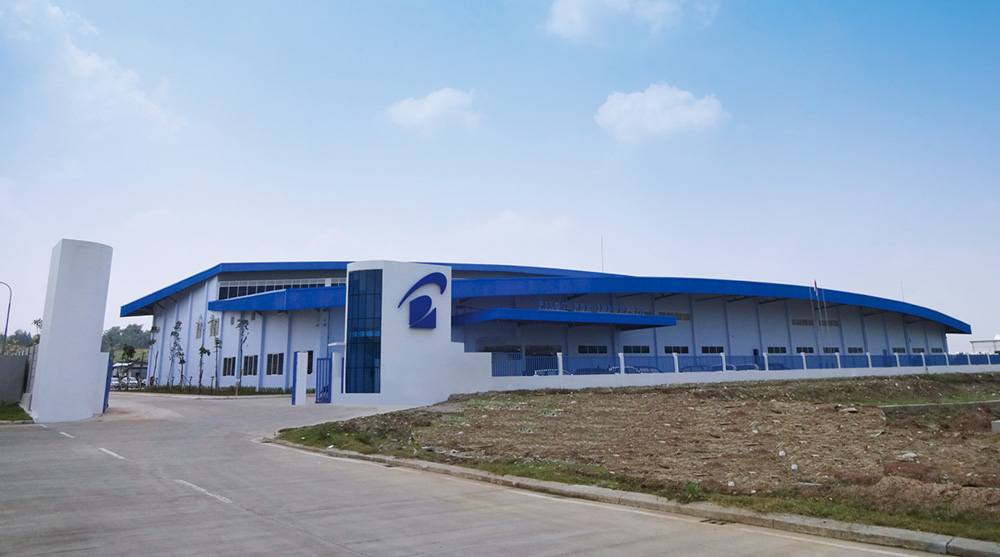 Establishes PT. Pilot Pen Indonesia
Establishes Pilot Logitem Co., Ltd.
1997

Launches G-2 retractable rollerball pen with gel ink
1998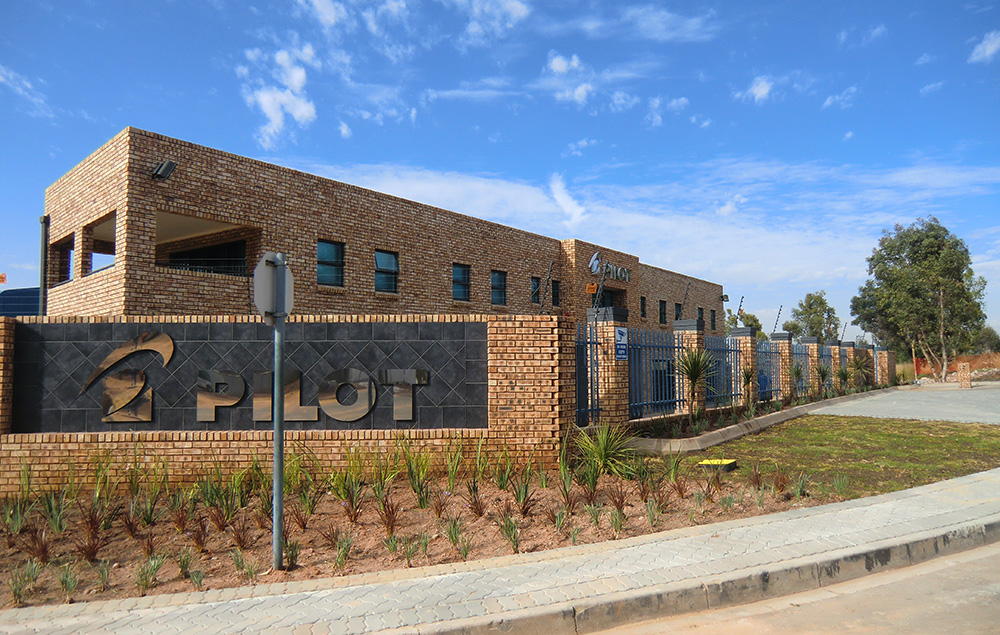 Establishes Pilot Pen South Africa (Pty) Ltd.
1999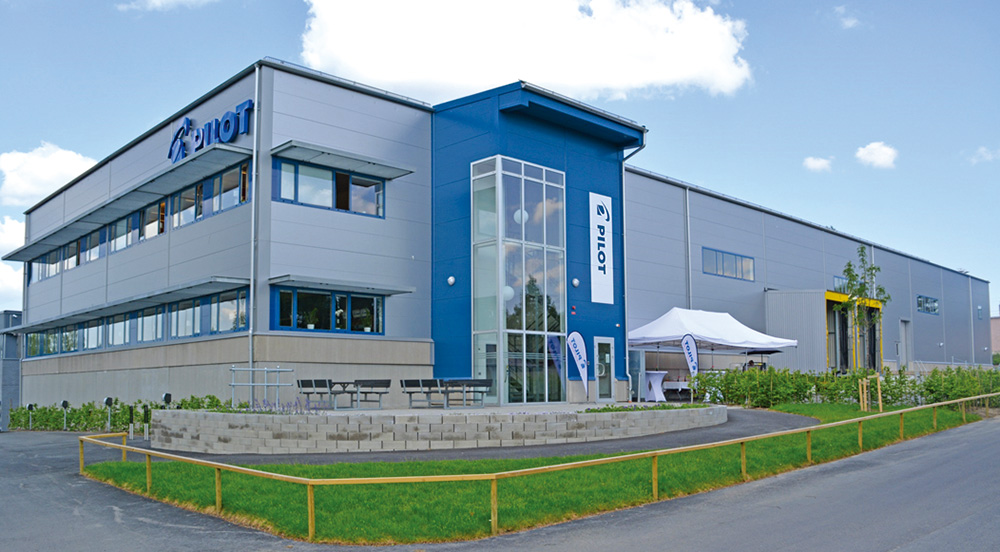 Establishes Pilot Pen Sverige AB in Sweden (name changed to Pilot Nordic AB in 2011)
2002
PILOT establishes Pilot Group Holdings Corporation through stock transfer (listed on First Section of Tokyo Stock Exchange and Osaka Securities Exchange), companies become wholly-owned subsidiaries
2003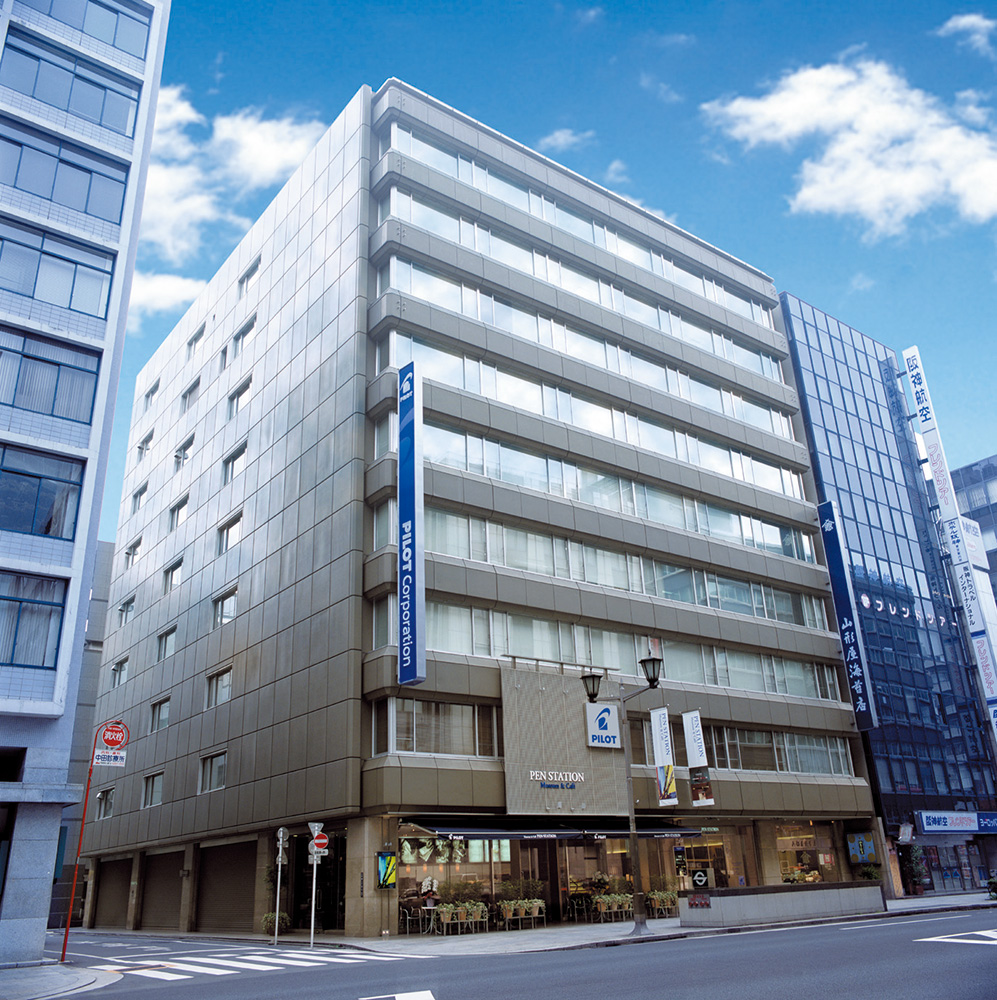 PILOT merges with Pilot Group Holdings Corporation, which changes name to PILOT Corporation
2004
Establishes Pilot Pen (Shenzhen) Co., Ltd. in China
2005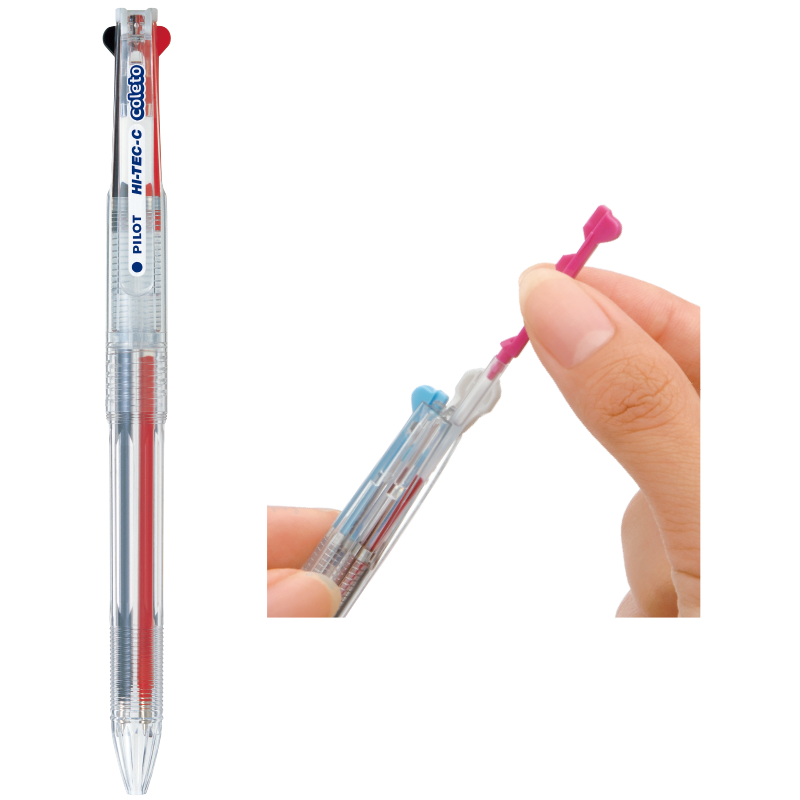 Launches Hi-Tec-C Coleto multi-color pen that enables personalized selection of colors
2006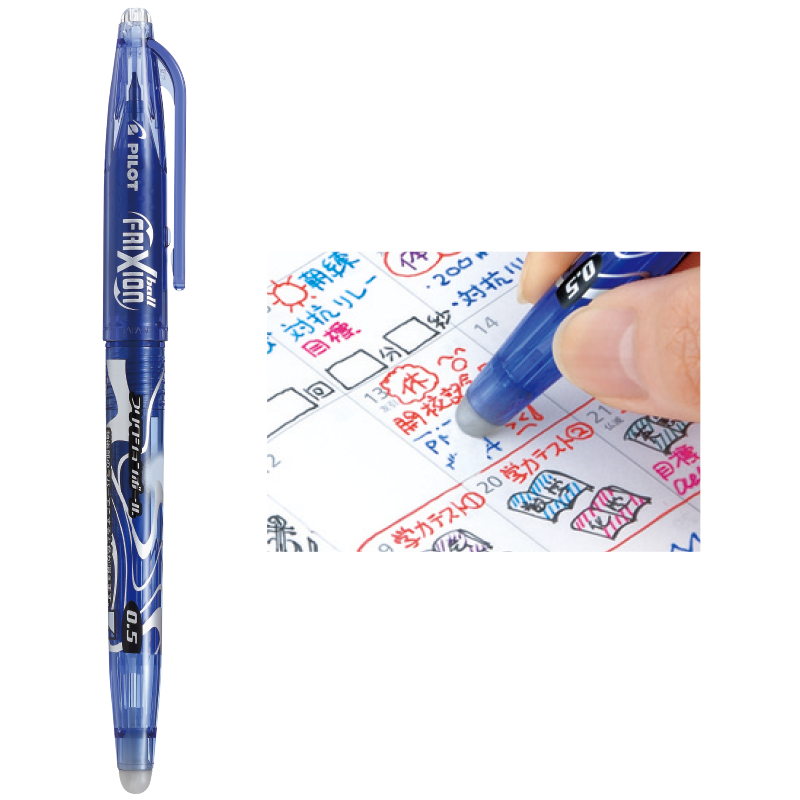 Launches FriXion Ball ballpoint pen, erasable when rubbed to increase ink's temperature
2008
PILOT merges with Pilot Precision Co., Ltd.

Launches Acroball ballpoint pen featuring low-viscosity ink for smooth writing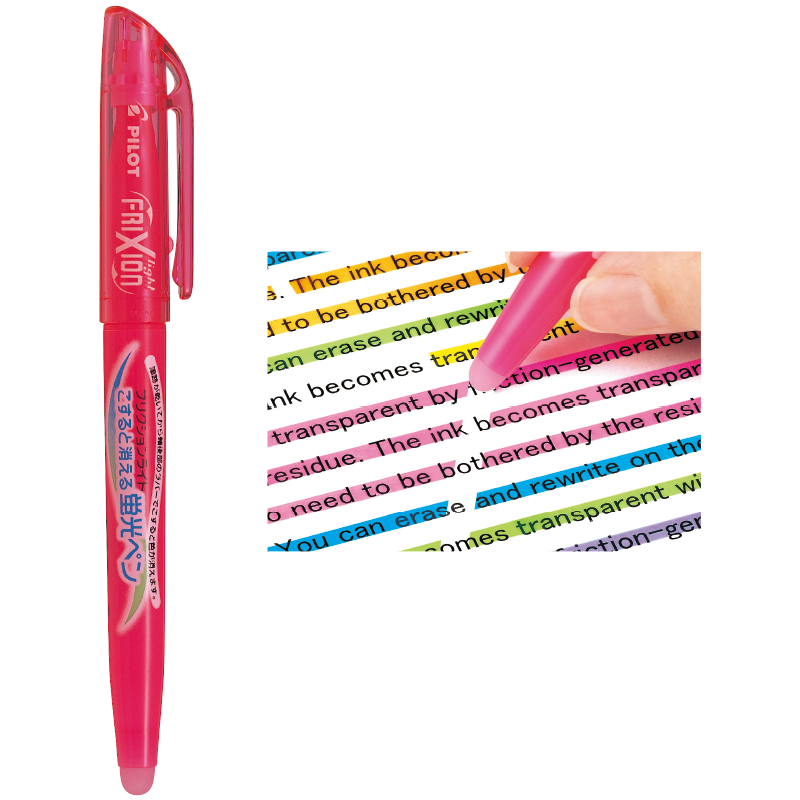 Launches FriXion light Highlighter, erasable when rubbed to increase ink's temperature
2009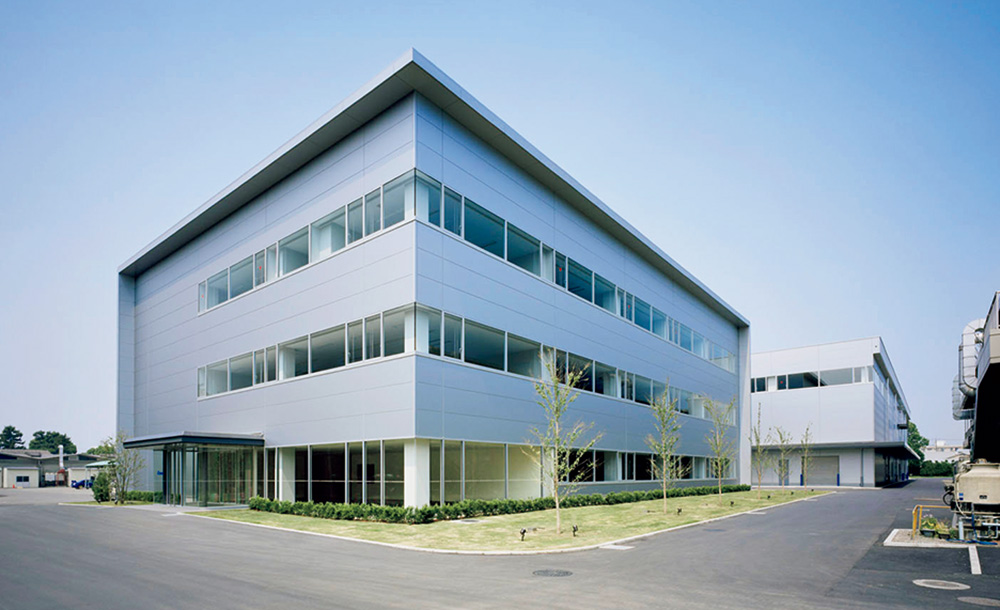 PILOT opens its Shonan R&D Center
PILOT rebuilds its Hiratsuka Plant (renamed Hiratsuka Office in 2011)
Establishes Pilot Printex Co., Ltd.
2010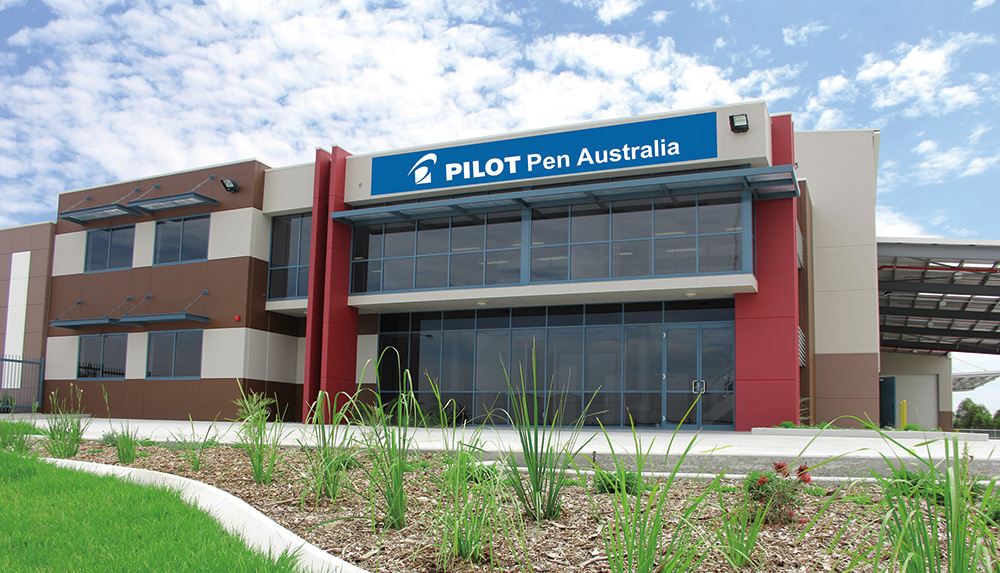 Establishes Pilot Pen Australia Pty. Ltd.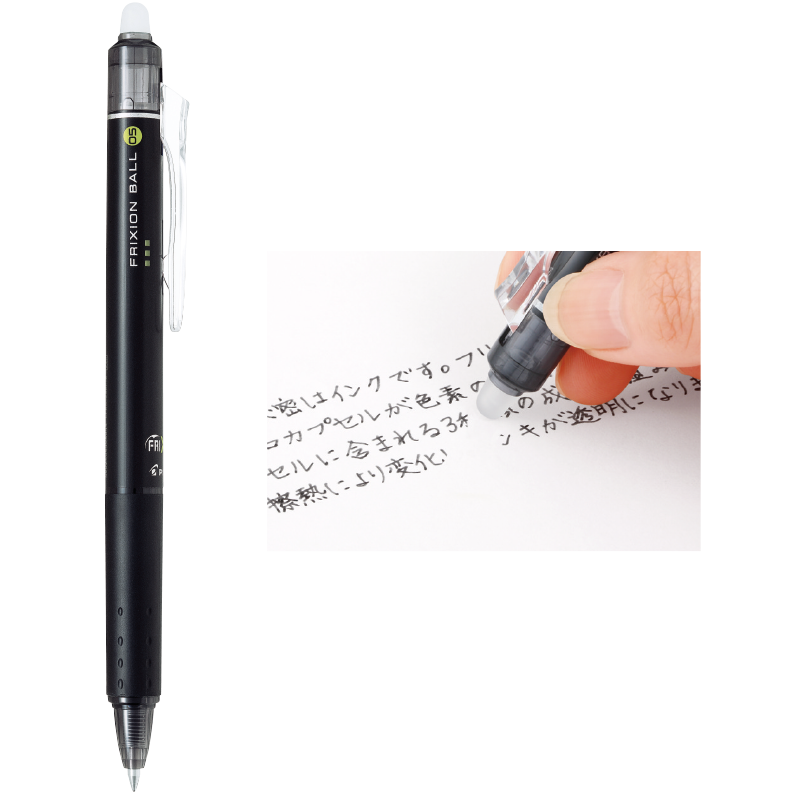 Launches FriXion Ball Knock retractable ballpoint pen
2012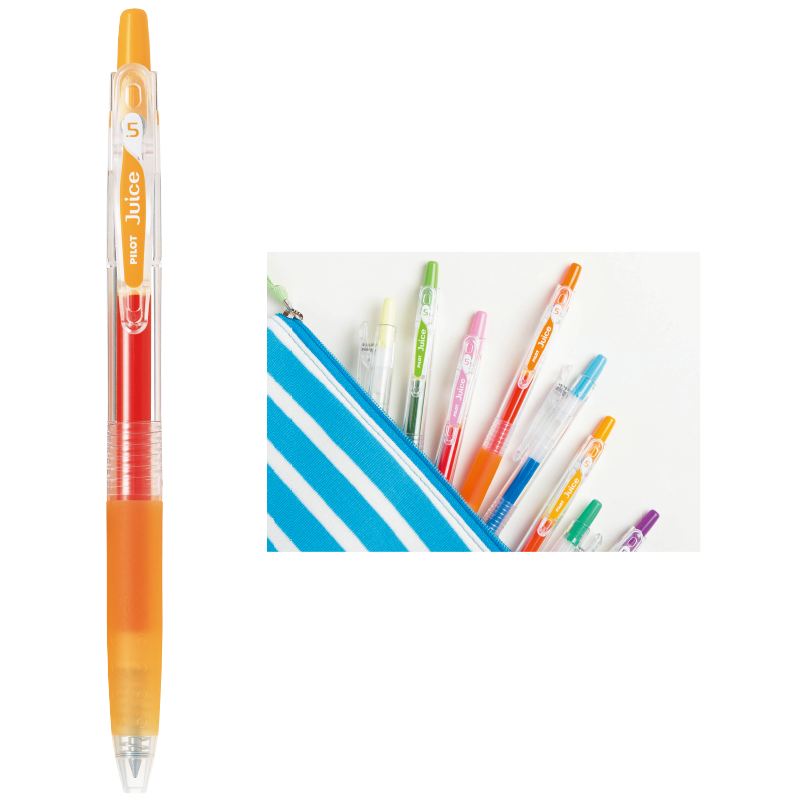 PILOT launches Juice, a retractable water-based pigment gel ink ballpoint pen
2013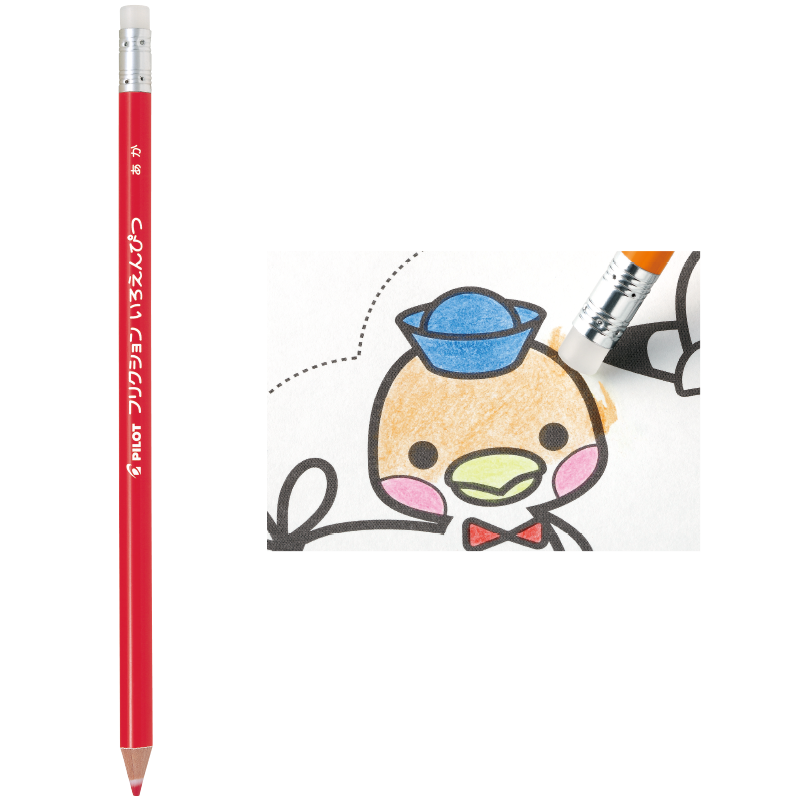 Launches FriXion Iroenpitsu colored pencils, erasable when rubbed to increase temperature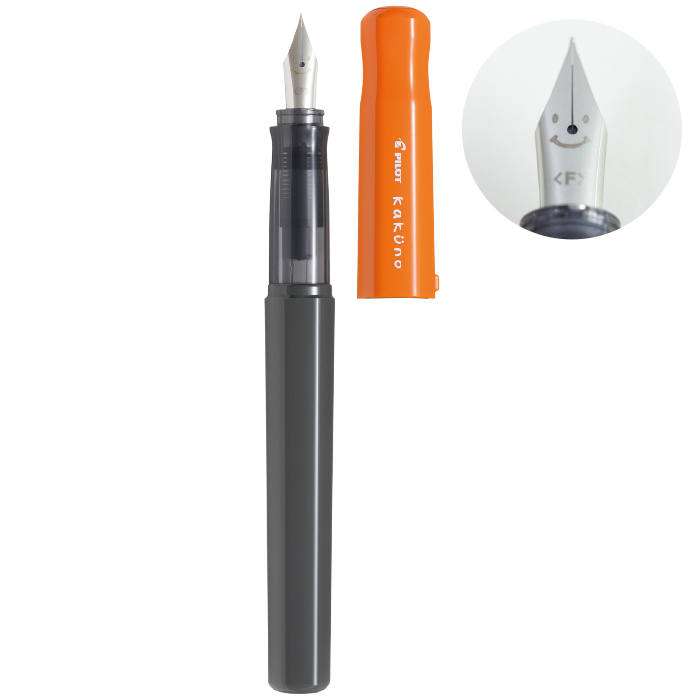 Launches simple, easy to use Kakuno fountain pen for young writers
2015
Rebuilds Logistic Center (Pilot Logitem Co., Ltd. office building)

Launches Acrodrive luxury ballpoint pen that features oil-based Acro-Ink
2016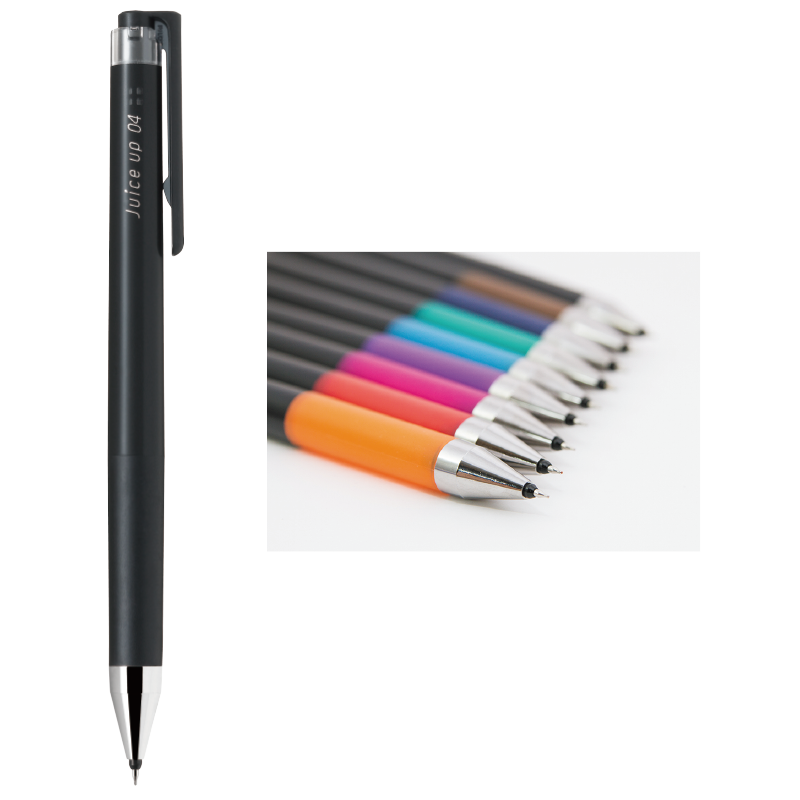 Launches Juice up retractable ballpoint pen with water-based pigment gel ink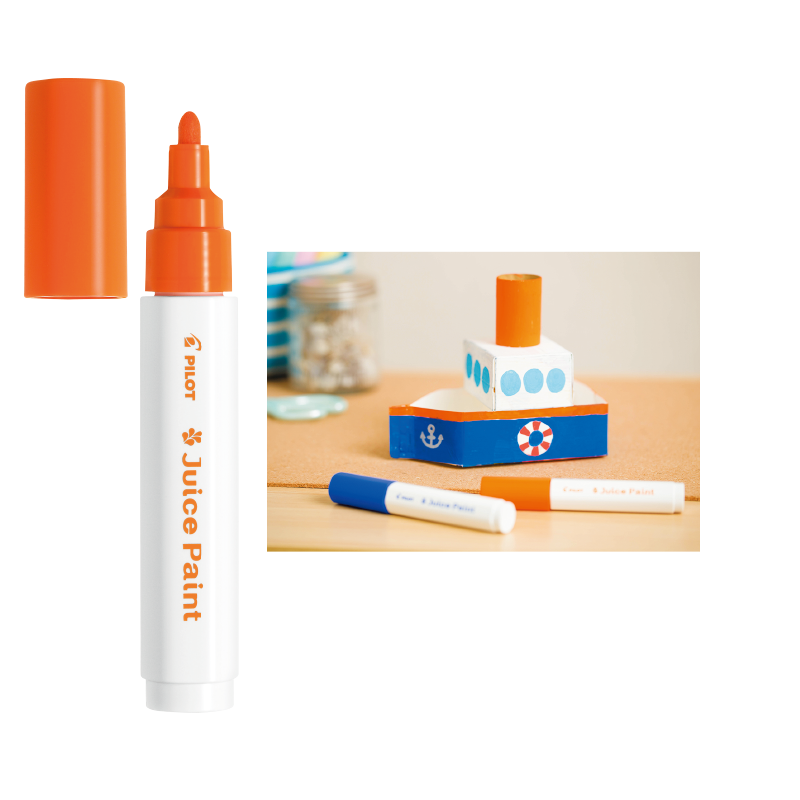 Launches Juice Paint water-based pigment marker pen
2017

Launches Mogulair mechanical pencil featuring leads that do not break even when strong pressure is applied

Launches oil-based Permanent Marker 100/400 that writes even after the cap has been off for 24 hours
2018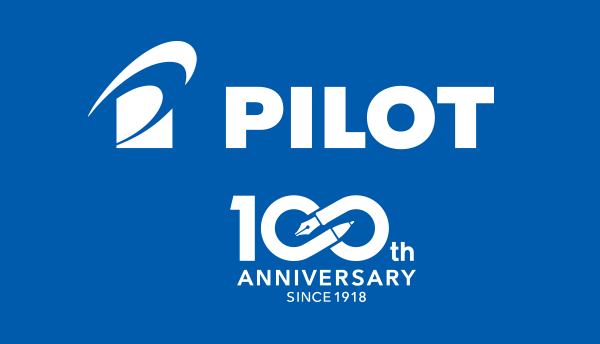 100th anniversary of PILOT's foundation
2019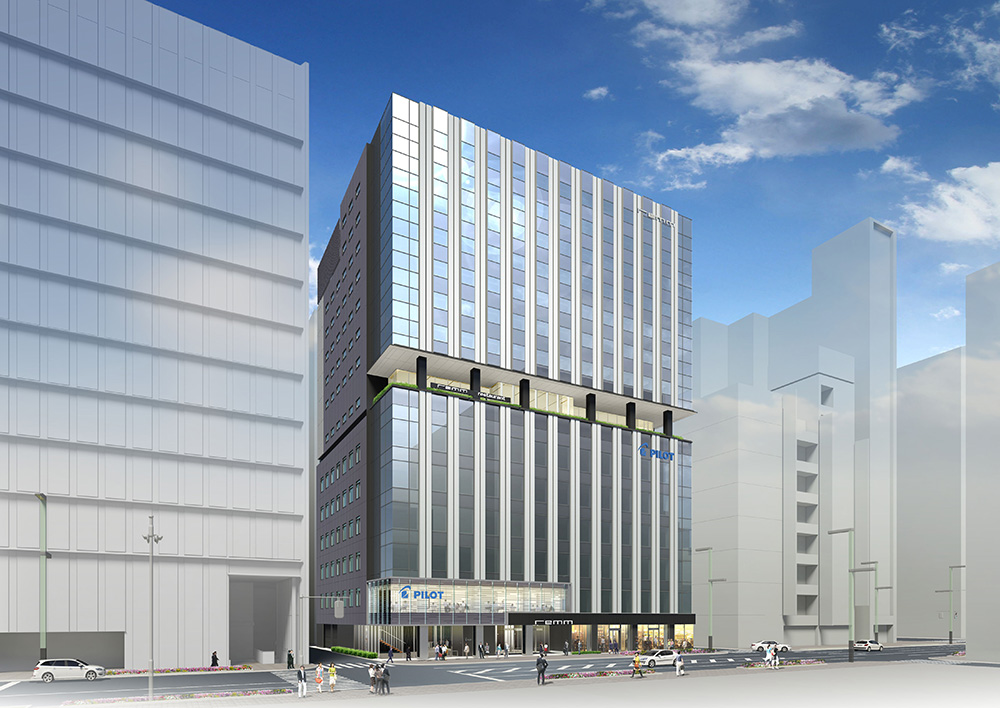 Planned completion of PILOT Corporation's new headquarter building