The Dunhill-Namiki
All-Conquering Maki-E Fountain Pen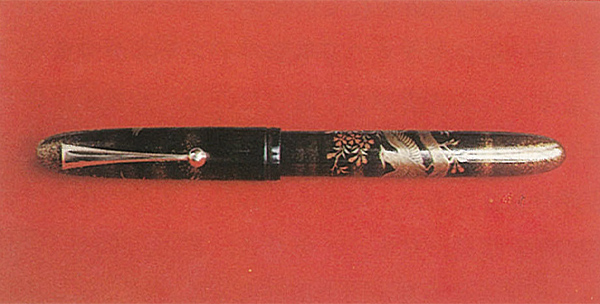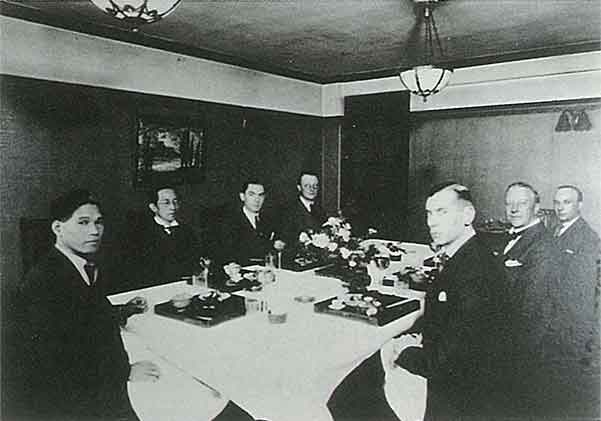 Armed with their fountain pens, founders Ryosuke Namiki and Masao Wada set off for Europe and the United States.
In London, England, where PILOT had opened a branch in 1926, Alfred Dunhill, Ltd. had been widely gaining immense cachet among European royalty and aristocracy as a brand that had been granted the British monarch's warrant of appointment. As the Alfred Dunhill company had the attitude of taking ultimate responsibility for PILOT's products and, above all, recognized the intrinsic beauty and high quality with which the maki-e fountain pen product lineup was imbued, PILOT entered into a distributor contract with Alfred Dunhill in 1930.
This contract gave rise to the Dunhill-Namiki Fountain Pen.
Sold extensively in major cities, such as London, Paris and New York, the Dunhill-Namiki gave PILOT the opportunity to spread its name far and wide.